Our Mission: Greener solutions for Agro.
Minagro supports agribusinesses by proposing greener solutions to improve the global impact of the agricultural sector. Minagro develops innovative products and solutions for crop care applications based on sustainable raw materials leveraging the strengths of the MINAFIN Group in green and fine chemicals. Minagro is an affiliate of the MINAFIN Group.
Minagro is a supplier of ingredients and innovative solutions with a specific focus on agricultural input markets.  We develop products and provide application support, leveraging the strengths of the MINAFIN Group :
Green Chemistry: MINAFIN Group has production assets in Europe and USA. Our green chemistry is mainly based on the Pennakem building blocks (furfural derivatived)
Technical support from our agro development lab and a modern microbiology lab with expertise initially developed by Minasolve, the cosmetic business unit of the MINAFIN Group.
Minagro's team has well-established links throughout the Agro market.
OUR VALUES
Sustainable Green Chemistry
Combining the expertise of renewable resource chemicals of Pennakem with the chemical synthesis of actives by Minakem, will allow Minagro to become a strong partner, offering all ingredients necessary to the formulation of innovative products. Synergies and collaborations are the drivers to our success.
R&D Facilities – green solving attitude
Our R&D strategy is based on the discovery of newer, safer and more environmentally friendly processes, including the development of innovative bio-processes. We support our customers' efforts to improve their global impact by:
Improving our chemistry and operational excellence today
Creating and innovating for tomorrow
Driving our enterprises together to go beyond expectations
Global network
Our Business strives on the trust built between the customer and the supplier.  We share the same customers' values and integrate ethnic and cultural diversity within our workforce.  As a company, we develop our global presence to be close to our customers.
CORE EXPERTISE
Extraction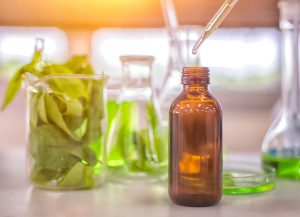 The amphilphilic nature of our green alkanediols ensures that both polar and non-polar constituents can be extracted and stabilised from plant materials.
– High extraction performance comparable to Ethanol.
– No need for total removal of solvents.
– Water soluble final extracts.
– Made from natural raw materials.
Formulation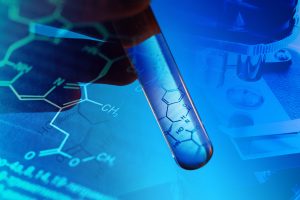 Solubilise extracts combining hydrophillic and lipophilic ingredients thanks to our green alkanediols and co-formulants.
Moreover, our formulations experts can assist you in the development of formulations based on our green co-formulants, plant extracts
Preservation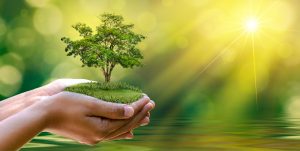 Our green alkanediols are already used as preservatives in cosmetics formulations, providing positive results of microbial challenge tests (ISO 11930). More adapted preservatives can also be developed from blends with natural extracts
Our microbial lab can assist you in the selection of green bacteriostatics using our standard challenge tests.  Solubilise extracts combining hydrophillic and hydrophobic ingredients thanks to our green alkanediols and co-formulants.
About Minafin
Founded in 2004, Minafin is a privately-held Belgian industrial company specialized in fine chemistry for the life sciences and the high-tech Industries. It generated more than €192M ($215M) in revenues in 2018 and employs 860 staff. Its activities include industrial subcontracting, development of chemical syntheses and industrial scale-up of custom-made processes as well as proprietary products with high added value for the pharmacy, cosmetics, agriculture and high-tech industries. The group has six manufacturing sites: two in the US, two in France, one in Germany and one in Belgium. The activities of the Group are organized in seven business units: Minasolve, Minakem, Minagro, Pennakem, Pressure Chemicals, Minascent and EcoXtract.